Customer Reviews
Write a Review
Ask a Question
Filter Reviews:
flavors
coffee
taste
chocolate raspberry
everywhere
variety
creamer
decaf
service
grounds
08/13/2021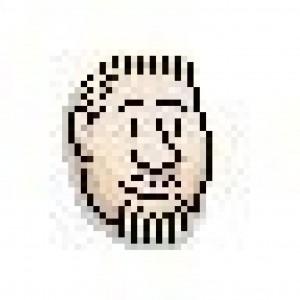 ES
Eric S.

United States
I recommend this product
Awesome assortment
I LOVE having a way to sample a whole range of flavors so I'm not stuck with a full box of something that isn't my cup of..tea..Coffee Beanery flavors are really great - subtle yet rich and smooth - never a chemical taste just clean flavors that go great with a splash of milk or my a complimentary flavored creamer!
05/02/2021
Julie D.

United States
I recommend this product
Drink your Dessert
Wonderful! Love all the flavors!
04/22/2021
Marcia O.

United States
I recommend this product
Drinking my dessert
My afternoon coffee is a treat. The dessert coffees are very flavorful. I have added cream and I savor the taste. Banana Nut is a hoot!
02/25/2021
Norina M.

United States
I recommend this product
Pod sampler
Excellent flavors
10/31/2020
Deborah C.

United States
I recommend this product
1st. time customer
The only hard part was deciding what to order! I'm really glad the variety pack was available. All of the coffees were smooth and tasty, my favorites being the Banana Nut Cream and Chocolate Raspberry. Each flavor in both of these "popped" right out! The blueberry aroma smelled so good on the Blueberry Cobbler and a little extra sweeter brought out the flavor. Pecan is a very subtle flavor and didn't quite come through in the Caramel Pecan Pie but it was still quite good. I'm really grateful that these pods are offered with and without caffeine.
09/20/2020
Theresia G.

United States
I recommend this product
Love!
Best flavored coffee and excellent service!
07/09/2020
Sharon M.

United States
I recommend this product
Flavored decaf coffee singles that are tasty, smooth and non-acidic!
I was nervous about buying the single cups due to previous experiences with other company's cups either not working with my Keurig or grounds everywhere and very few flavored decaf options. I was so pleased to see so many decaf flavored single cup choices. Having variety packs is wonderful so I can sample them all, and I like switching my coffee flavors up daily. The decaf flavors were delicious and non-acidic. The only problem is that now my husband has decided HE likes flavored decaf coffee and is ******* them down like there is no tomorrow. It's my fault. I didn't think I would like the banana coffee, so offered it to him and he liked it and wanted to try them all. (Ironically, I really liked the banana coffee.) So far, the Hawaiian Coconut, Chocolate Raspberry and Sea Salt Caramel are front runners, but I have liked all that I tried. (I bought 6 variety bags so I could try everything.) I am so excited to get my brother a bag of the decaf Try Them All singles. Having to give up caffeine was hard for him, so I'm thrilled to have him try these. Every single cup flavor I have tried has been smooth, non-acidic and tasty.
07/09/2020
Margaret B.

United States
I recommend this product
Great tasting decaf coffee K-cups
These are the best tasting decaf k-cup coffees I have found, and I have tried many!
06/25/2020
Jason S.

United States
Yet again...Great!
Great experience overall; highly recommend trying these sampler singlicious variety packs!
05/21/2020
Sue D.

United States
Decaf Variety Pack
Fast delivery. I ordered the decaf variety packs so that I could try a variety of the flavored coffee. I have not been disappointed! I am enjoying all of them!