Regular price
From

$67.95
Regular price
Sale price
$67.95
Unit price
per
Sale
Sold out
Delivery by ,
if ordered within hours and minutes
More Delivery Options
Not Shipping to ?
View full details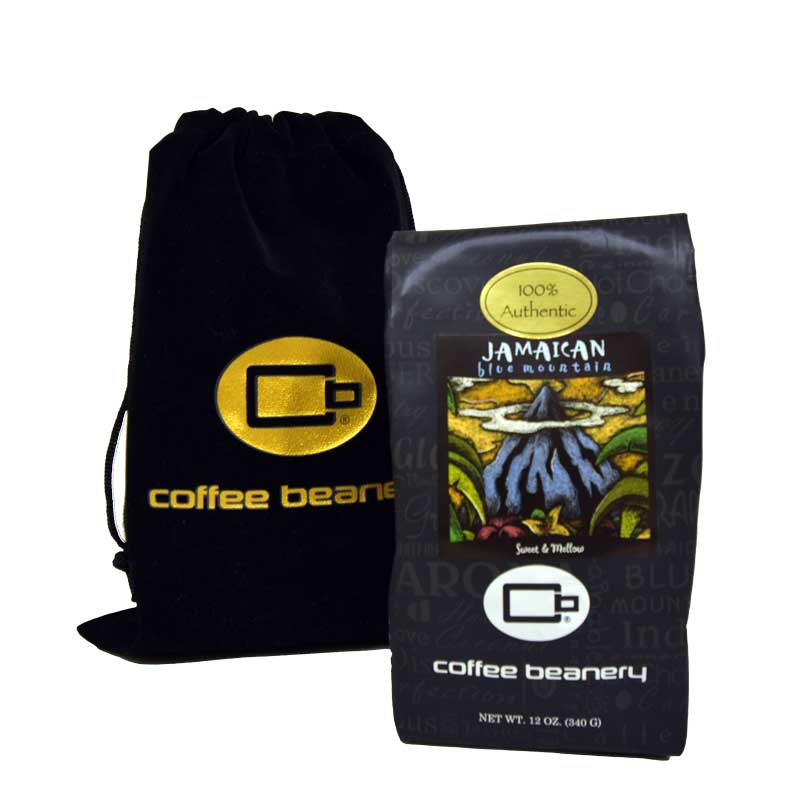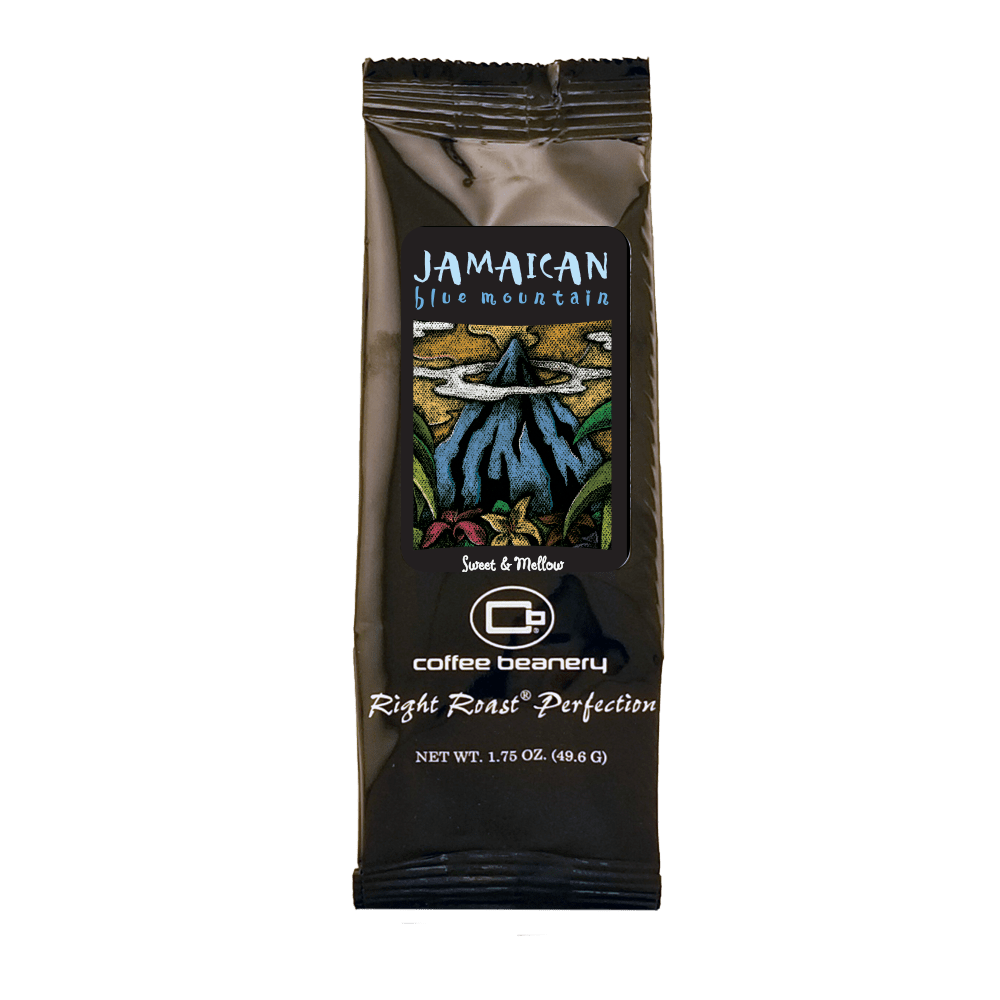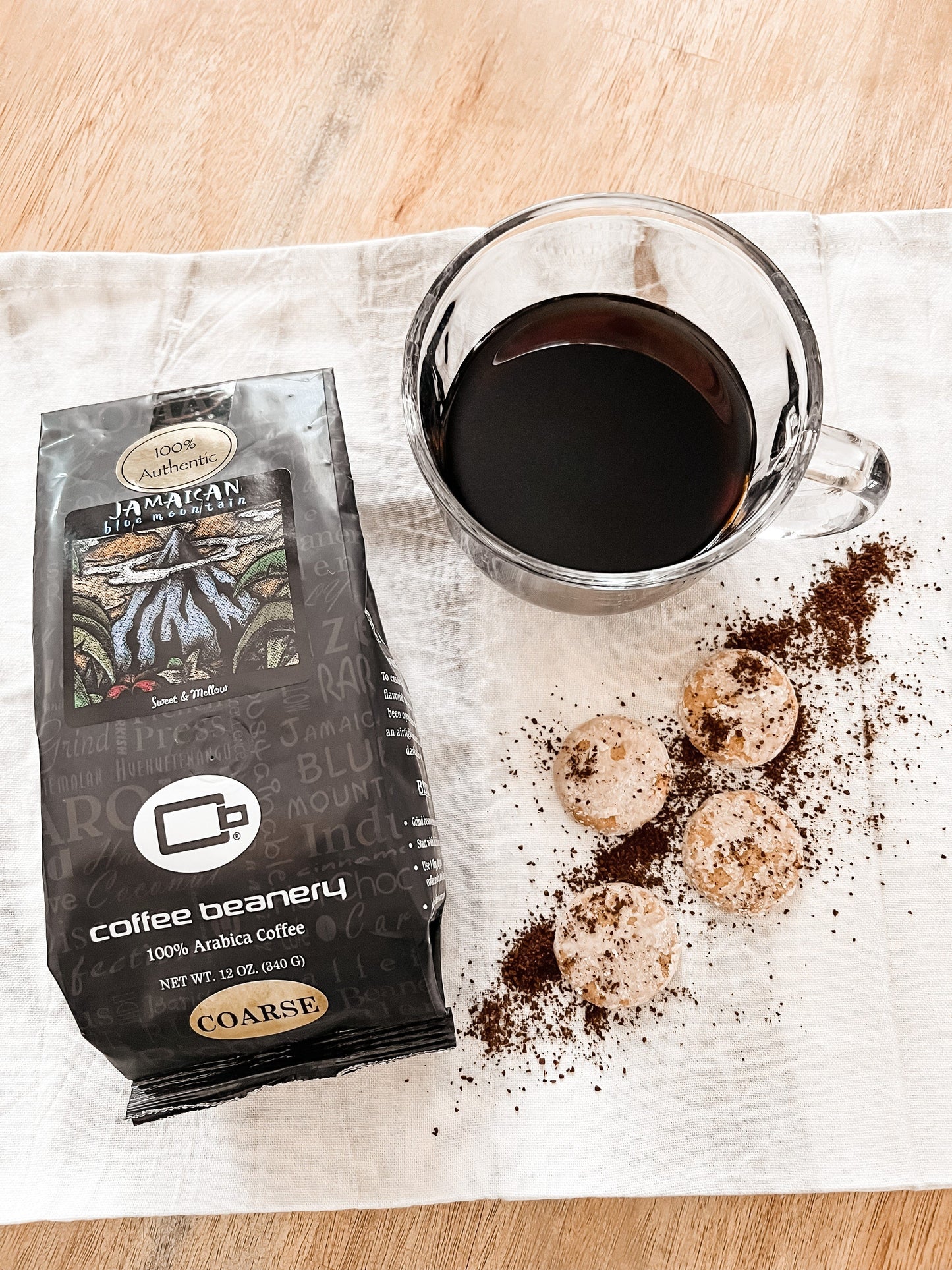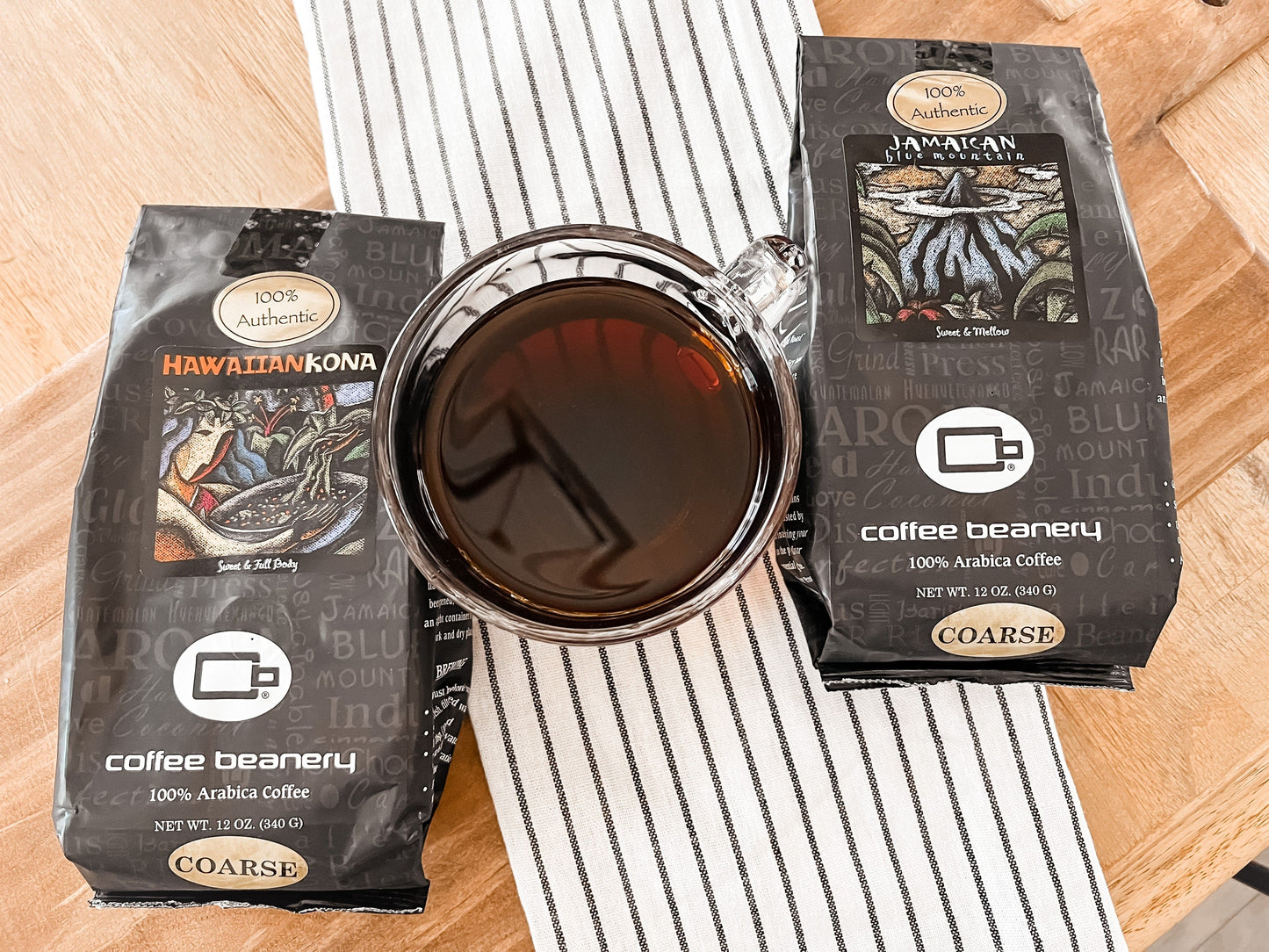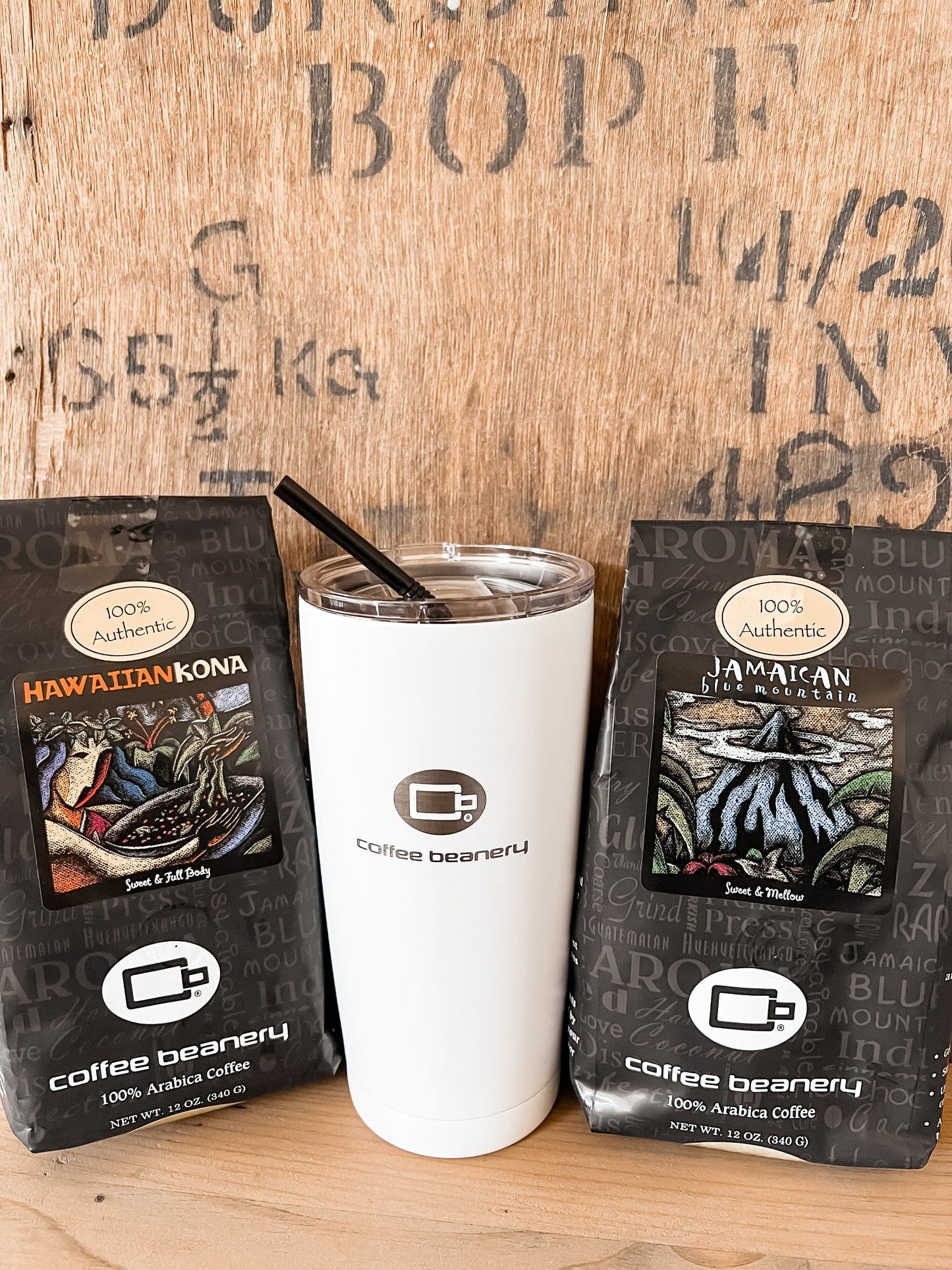 Tasting Notes

Medium Body

Medium Acidity

Nutty Finish

Roast

☕︎☕︎☕︎ | Medium Roast

Medium roast, with more of a balance of fruity and spicy notes, is an all-around performer, as comfortable as a cold brew as it is as a pour over.

Allergens

Top 8 Free

Kosher

Sugar Free
Collapsible content
Jamaican Blue Mountain Specialty Coffee | 100% Authentic Description

FLAVOR AND AROMA


Indulge in the renowned excellence of Jamaican Blue Mountain coffee, revered for its unparalleled quality and distinctive flavor profile. Meticulously cultivated in the lush, mist-shrouded mountains of Jamaica and expertly roasted to a captivating medium finish, this blend encapsulates the essence of luxury and refinement.


Savor the intricate fusion of flavors, as this exceptional coffee unravels a symphony of rich, nutty undertones complemented by subtle hints of sweet floral notes, creating a sensory journey that celebrates the unique terroir of the famed Blue Mountains.

Immerse yourself in the medium-bodied richness of this blend, offering a smooth and velvety texture that glides effortlessly across the palate, leaving a satisfying and luxurious sensation that lingers with each sip. Balanced with a moderate acidity, this coffee embodies a harmonious brightness that complements the complex flavors, ensuring a well-rounded and nuanced coffee experience that speaks of elegance and sophistication. Elevate your coffee ritual with the distinguished flavors of Jamaican Blue Mountain, a true testament to the artistry of coffee cultivation, promising an unparalleled journey through the world of exquisite and refined coffee.

12oz Jamaican Blue Mountain comes in an Exclusive Coffee Beanery Velvet Bag


Origin: Jamaica

Screen: 17-18

Process: Washed

ORIGIN

Jamaican Blue Mountain coffee beans are grown at the very highest altitudes on the rocky, volcanic slopes of the "blue" mountains. In Jamaica, the cloud cover, rainfall, and rich soil produce a small supply of the world's most sought-after and expensive coffee. Great care is taken in the processing of the coffee to ensure a perfectly uniform bean with absolutely no defects. 

Coffee Beanery carries only 100% Authentic Jamaican Blue Mountain Coffee as certified by Mavis Bank.

 

TRY JAMAICAN BLUE MOUNTAIN IF YOU LIKE

-blueberries
-chocolate cake
-coffee bread


EXPAND YOUR TASTE HORIZONS

For another highly refined taste, you may want to try the very mellow, nutty-tasting Hawaiian Kona Coffee.